Instantly create institutional-quality thematic and custom indices
The modern platform for building and managing custom investment products - for asset managers, RIAs, ETF developers, and portfolio managers of any size.
Thematic makes it simple to build, benchmark, track, and manage custom investment themes
Thematic's all-in-one platform provides unlimited indices for one flat price. Develop passive, active, long, short, equity, and ETF strategies, and manage assets against your best themes.
1

Easily turn your ideas into customized indices
2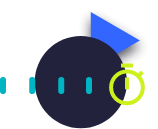 Select from all global equities and crypto
3

Instantly backtest and benchmark with seamless handling of corporate actions
4

Develop your themes to better manage assets
Created by our customers
❤️ from our community
We're proud to be working with these incredible companies and individuals, and are thankful for their feedback, suggestions, and support.
I think most genius iteration of building something for institution and masses in a while for financial products

Stocktwits Lindzon

@howardlindzon

$LYFT $HOOD $CVNA $PTON $AFRM $RIVN $GME $BYND from our #zombiestock list are leading the market down today. Track performance of all our Zombie Stocks @ $ZOMBIE, the index created by @go_thematic

New Constructs

@NewConstructs

It's a long lost thing I've been looking for. Love at first sight 😍 At some point imagine being able to turn any index into an etf!!

Shomik Ghosh

@shomikghosh21

just getting to test this out now. holy shit. this is amazing.

Azar.

@azar47_
Find us on Twitter
Resources
Curious? Not sure where to start? Check out our how-to guides and content curated specifically for creators of financial products.
Go to all resources
👋
We're here to help
We believe that great investment ideas will increasingly come from outside the established asset management firms. If you're interested in partnering, please reach out and let us know how we can help.
Contact us